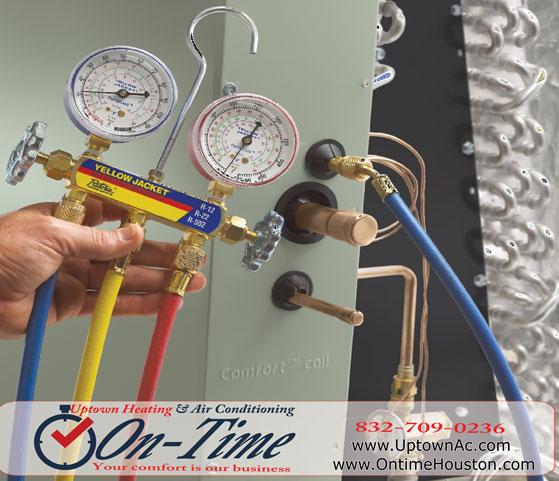 Uptown Heating & Air Conditioning is a qualified Houston, TX, air condition repair company ready to serve your needs. We have professional technicians on our team and offer a 100% guarantee on all of our work. As part of our commitment to quality, we're proud to also offer:
Punctual service
Prompt project completion
With our experience in the industry, we can work on many makes and models of air conditioners. We'll explain any issues that we find, and we'll perform the repair in an efficient and affordable manner. Our rates are low for both parts and labor, and we offer first-rate customer service.
At Uptown Heating & Air Conditioning, we use quality materials for our repair work. Your air conditioner needs to be working well in order to keep your home cool when it gets hot outside, so we do our best to maximize its efficiency. When you're ready to work with Uptown Heating & Air Conditioning in Houston give us a call
Book Now